Reviews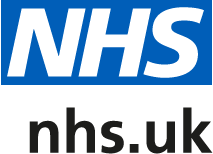 updated at 11:46pm on 20/05/2019
by Helen Stannett gave Bower Mount Medical Practice a rating of 5 stars
Above and beyond
On Tuesday I went to collect my prescription but unfortunately the pharmacy told me the brand name of the drug I was on was no longer being manufactured and the GP would need to rewrite the script!
Frustrated, I contacted the surgery and a delightful lady on reception assured me she would look into it and get a further one written as soon as possible. She then rang me back explaining it could be sent to a particular chemist l orally open until late and would be done in the morning. Fabulous, I was very impressed. She then rang me again as she had managed to get it sorted, sent and ready the same evening!

I work in the NHS as a nurse and feel that someone going out of their way, to not only help, but go that extra mile, should be recognised and thanked.
So, again, thank you so much to one of your lovely, friendly receptionists who is a credit to your Practice!!
Visited in February 2019, Posted on 05 February 2019
by Vicki Simmons gave Bower Mount Medical Practice a rating of 4 stars
Excellent service
Called at 8am, took a few goes to get through but got appt for today at 9.55. Saw the doctor who was excellent. Very friendly, helpful and professional. Took me through her diagnosis amd wrote down the plan. Thank you very much
Visited in January 2019, Posted on 31 January 2019